We love all of the beautiful cabins in the North Georgia Mountains! We're so fortunate to be surrounded by such natural beauty and all of the hidden gems in the forms of cabins, AirBnB and actual B&Bs tucked into the mountains. Many of our clients are looking for ways to update and modernize their retreats.

Here are our top tips for updating your cabin.
1. Update Your Kitchen
If you have the wood cabinets commonly found in cabin kitchens, it may be time for an update! To give your kitchen a more modern look, consider switching up the color and style of your cabinets. In addition to the cabinets, updating tile and adding stainless steel appliances will completely transform the space.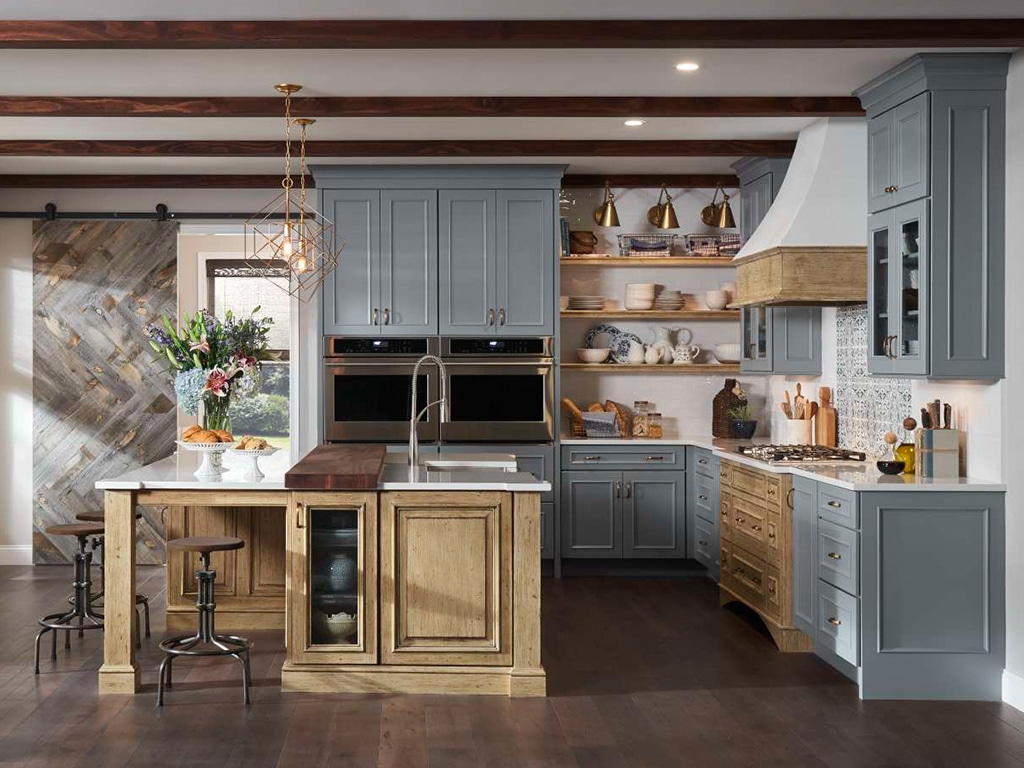 Updating your Kitchen elevates your entire home.
2.  Update Your Lighting
Modern light fixtures throughout the cabin will dramatically change the look of each room.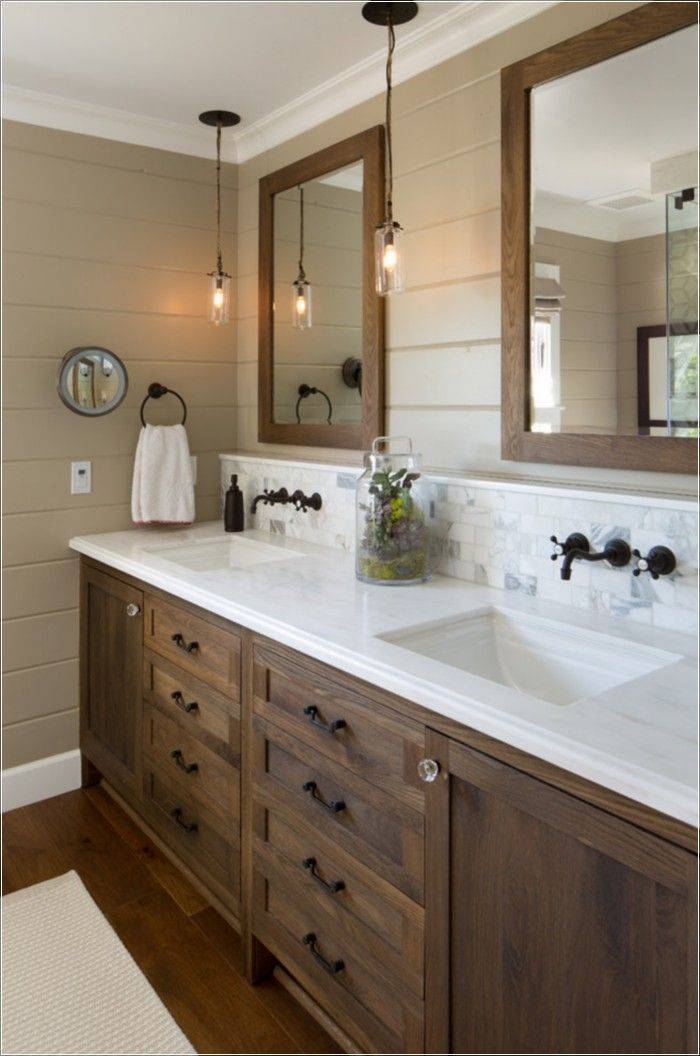 Lighting is an easy way to brighten up any room.
3. Paint
Pairing light or bright wall paint hues with the many natural textures found in cabins will make your space feel more open. Painting or staining your beams will also elevate the look of your cabin.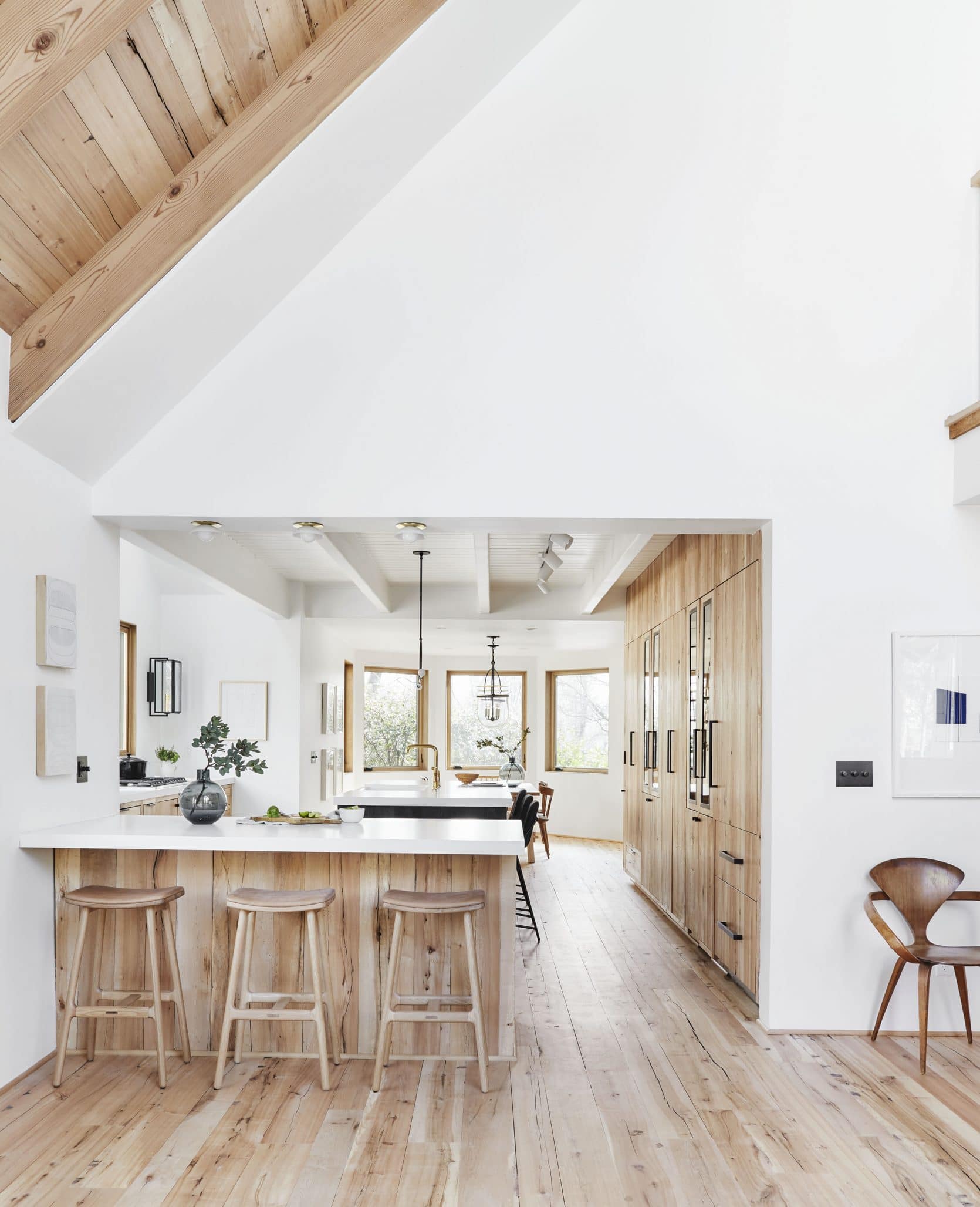 4. Embrace a More Minimalist Style
Paring down your existing large furniture pieces and choosing mid-century modern pieces will make your space feel clean, airy and visually soothing.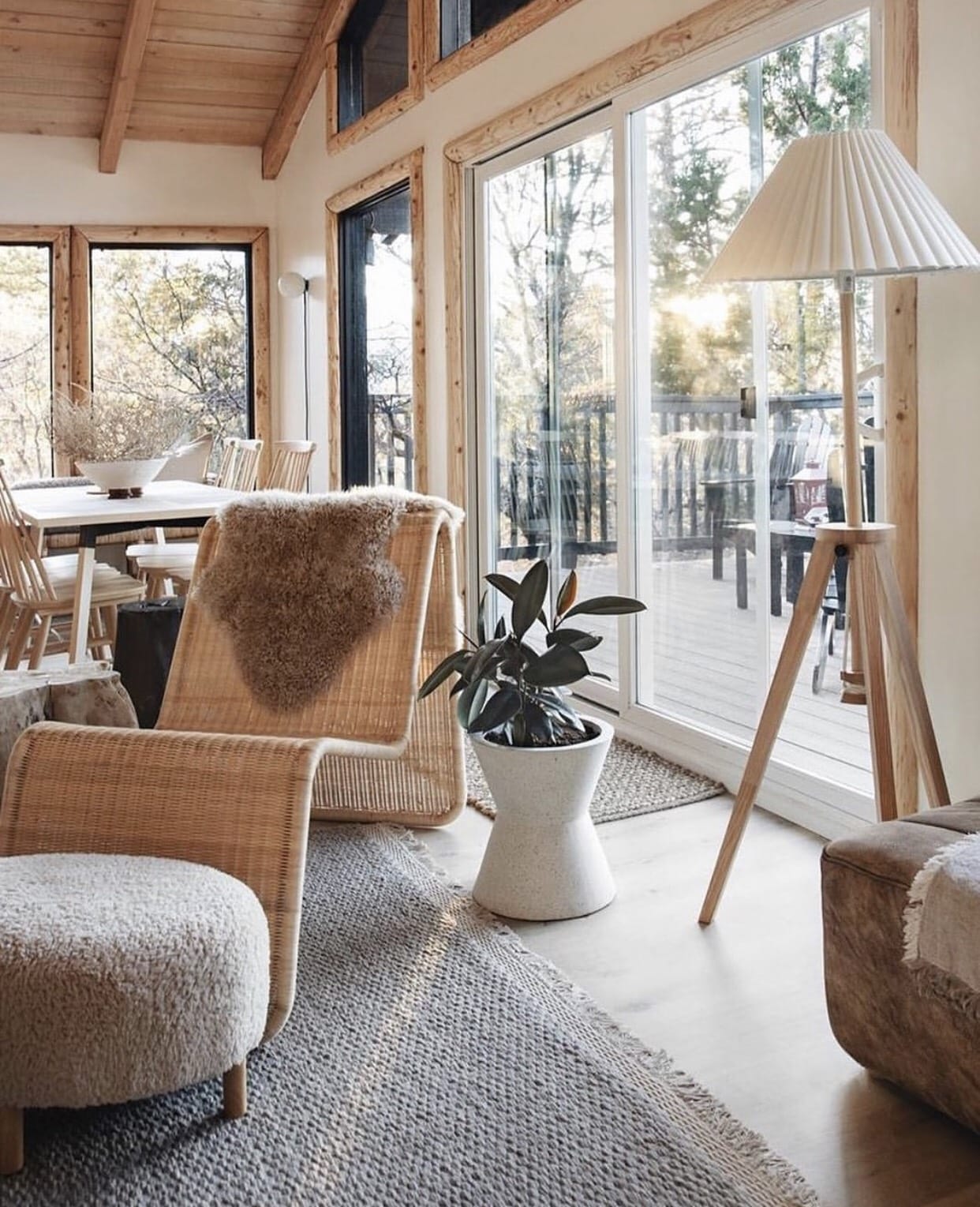 Looking for more tips & inspiration? Our Home Specialists at Artful Provisions Design Center can find the perfect style for your cabin. When it comes to home design and decorating, Artful Provisions Design Center is your one-stop-shop! 

Happy updating!
Credits and photo order: 1. A frame with dark beams: Courtney Poulos via @dwellmagazine 2. Blue kitchen @medallioncabinetry 3. Bathroom with modern lights: no source found 4. Wood and white kitchen designed by @em_henderson  5. Modern decor by @caro_kmartin.