You don't need fancy art or immaculately-framed photos to pull off a killer gallery wall in your home. Whether it's a large wall or a small space, a gallery wall packs serious style points!
Not sure where to start? No worries, we're here to help with these quick tips!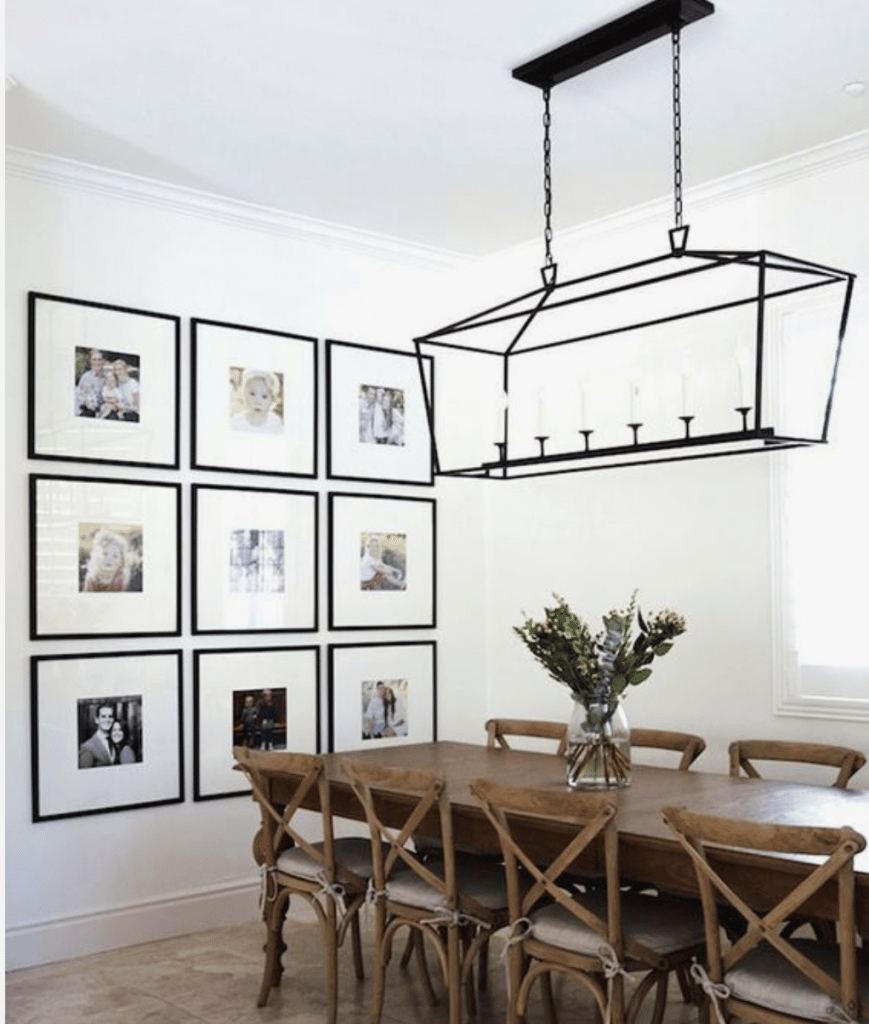 Decide what pieces you want to hang.
Get creative! Are you a big concert goer? Frame up ticket stubs and hang them in a collection. Maybe you have a great assortment of family heirlooms (think grandpa's handkerchief or a wood spoon used to cook meals for your family for generations)? Frame those babies up!
Decide how you want your wall to look.
Does the space lend itself to a symmetrical look or will a more mixed & matched approach work better? If going for the mixed up look, start with the largest piece first and then work out around it.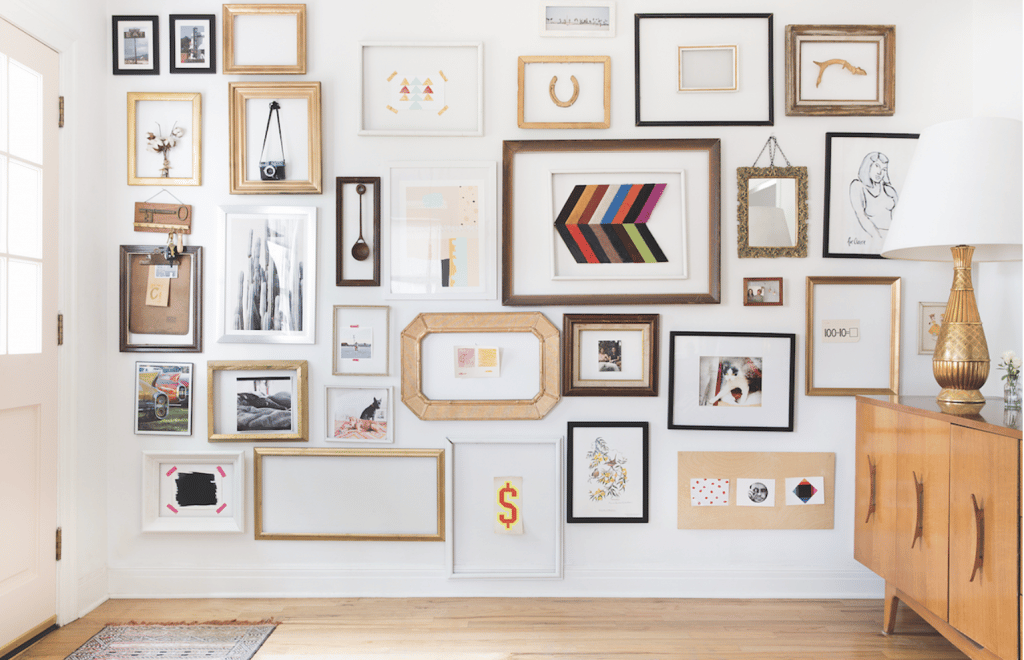 Pro Tips:
When it comes to gallery walls – the less symmetrical you do it, the easier it is! No worrying about lining up edges and corners of frames.
For a symmetrical look, using painters tape to plan the layout on the wall is a good trick!
Still hung up on where to begin?
Companies like Framebridge have got this whole gallery wall thing down to a science. Just hop on their site, choose which type of gallery wall you want, fill in the photos for each frame and they send it to you with a fool-proof life-sized hanging guide! Now you can't beat that!
Our favorite solution is working with our Home Specialists at Artful Provisions Design Center to style the perfect room for you! Let us rearrange or reframe items from your current collection or select the ultimate statement pieces from our wide variety of partners. Our friends at Artful Ellijay have a fabulous new wall decor collection just in time for your Spring Refresh! When it comes to home design and decorating, Artful Provisions Design Center is your one-stop-shop!
Happy hanging!