My first rule in designing a space: everything does NOT have to match. Mixing style, fabric and texture makes a home looked lived in and loved. Be brave in your Georgia cabin and put a pair of mid-century chairs in your living room with a shag rug.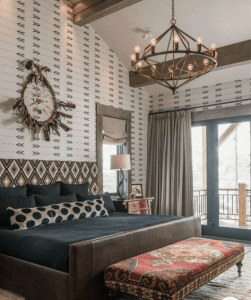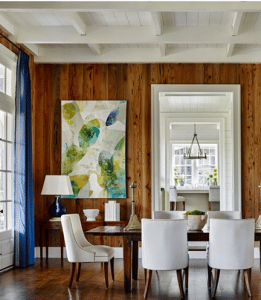 Paint that knotty pine wood a bright white and add some colorful modern art and accessories. The artwork you choose is very important in your home. Don't choose art that "matches" the environment, choose art that you love and that makes you happy.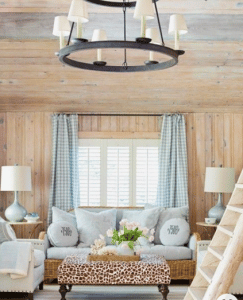 Update your bathroom with brass plumbing fixtures or lighting, and add new wood mirrors and mosaic tile and you have a gorgeous retreat. Pillows and throws are a great and inexpensive way to add texture and color to a room. It is more than okay to mix plaids and prints, botanicals and stripes in your fabrics and drapery. BE BRAVE!!!
Credits Picture #1 thehavenlist.com #2 decoholic.org #3 Atlanta Homes Magazine #4 adarlingdreamer.tumblr.com